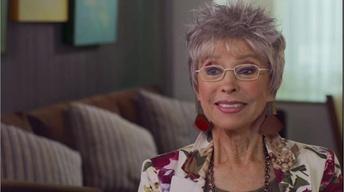 In the late 1950s and early 1960s, the film West Side Story sets the story of Romeo & Juliet in the context of street-gang, turf wars.  The film is a double-edged sword that reinforces stereotypes about Puerto Rican youth, but it also catapults a young Rita Moreno to win the highest honor in Hollywood.
PBS LearningMedia offers a compelling 6 minute video clip, accompanied with National Standards, that looks at the dynamics of a growing Puerto Rican population in New York City during the 50's and 60's,  the ensuing conflicts and tragedy, and the prejudice Rita Moreno's experiences as an actor.
In addition to the video clip and standards at PBS LearningMedia, you can find related video clips at PBS Video.