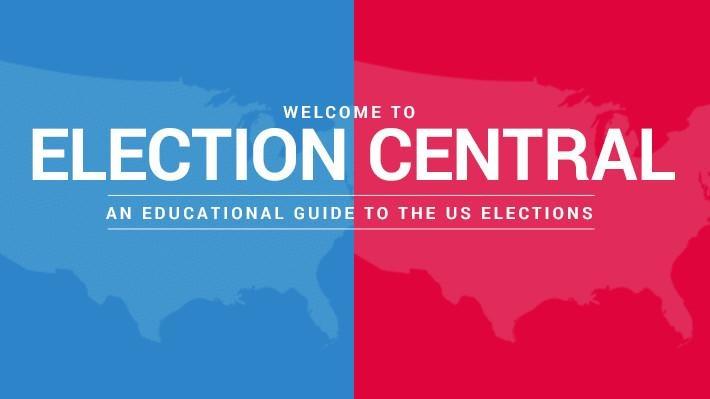 Just as viewers turn to PBS NewsHour for trusted news and election coverage, teachers and students can now count on ELECTION CENTRAL, an online destination of election-related resources and content.  Its age-appropriate, thoughtfully curated information will teach K-12 students about the political process throughout the year.
Content in ELECTION CENTRAL will be refreshed weekly and when timely events occur (e.g., after debates or after primary elections).  Features include:
• Tracking the campaign trail of candidates, including current and previous candidates
• Fun facts – general and state-specific
• The history behind the vote
• An explanation of the nominating process
• Candidate views on key issues
• Election-specific news stories curated from PBS NEWSHOUR
• Build-your-ideal-presidential-candidate interactive
• Access to hundreds of related resources through PBS LearningMedia
In addition, ELECTION CENTRAL hosts an interactive map of the United States, allowing educators to talk through various aspects of the political process with students. The map also displays important historical facts about the candidates, laws and process.