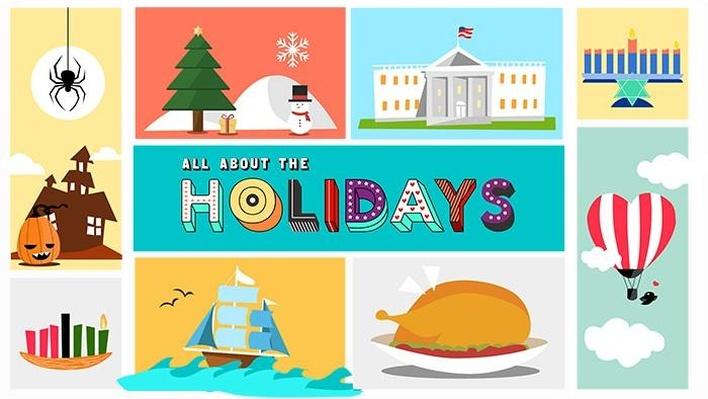 Bringing diverse holidays into the classroom can deepen students' understanding of and respect for cultural differences.  In years past it could be difficult for teachers to find a Kwanza candle holder, but today PBS LearningMedia gives educators varied holiday resources to engage students.
All About the Holidays at PBS LearningMedia offers Christmas, Hanukkah and Kwanza videos and support materials for grades 2-6:
Christmas | All About the Holidays
Hanukkah | All About the Holidays
Kwanzaa | All About the Holidays
For younger ones you'll find resources such as:
Eight Days of Hanukkah | Peg + Cat:  Albert Einstein sings a song with Peg, Cat and their friends about the number that Hanukkah is all about: eight!
We Love the Winter Holidays:  Wilson and Ditch, the two gophers, sing about Chanukah, Christmas, and Kwanza, addressing some of the traditions of each holiday.
Videos from the Daniel Tiger Collection such as Friends Make the Best Presents | Daniel Tiger's Neighborhood also celebrate the holidays.