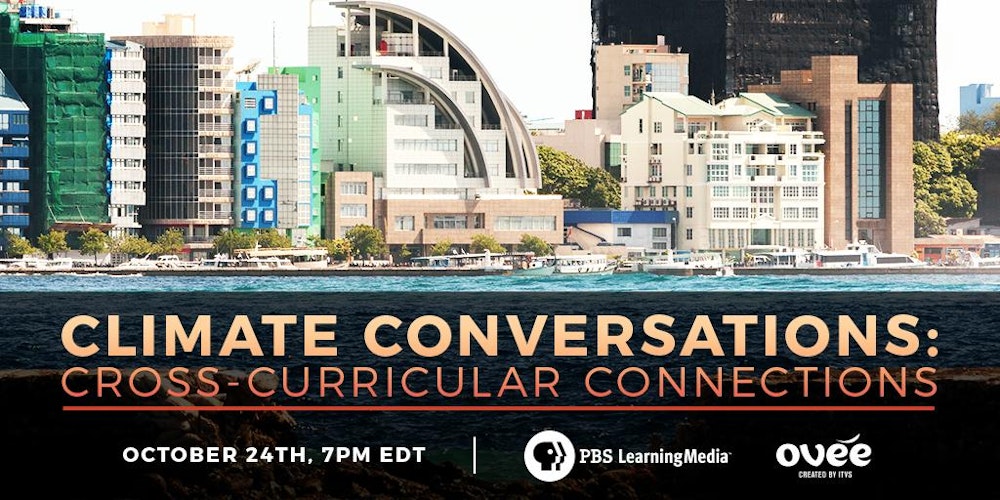 Climate Conversations:  Cross-Curricular Connections is this Tuesday, October 24, at 7:00pm.  It brings science and social studies educators together to address climate change in their schools.
As well as getting a look into timely classroom materials from PBS LearningMedia, educators will have the opportunity to engage in conversation with PBS Digital Innovators, scientists, and film producers.  Led by producers of The Island President and An Inconvenient Sequel, who will show short clips from both films, educators and filmmakers will engage in a discussion about how communities across the globe are responding to rising sea levels and increasing natural disasters.
To learn more and register, click here.