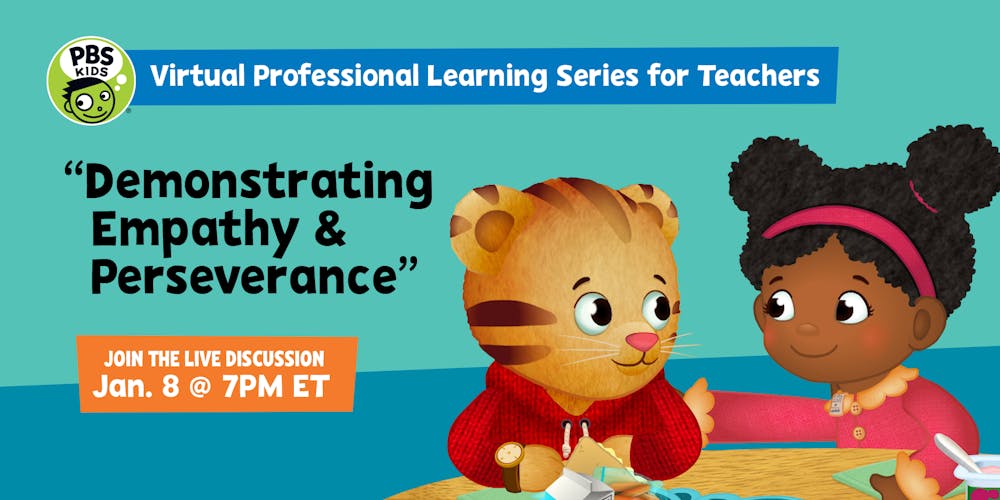 As part of PBS KIDS virtual professional learning series, "Demonstrating Empathy and Perseverance" helps teachers explore creative ways to weave social and emotional learning into the classroom with Daniel Tiger and friends.
Designed by educators, this virtual event — on January 8 at 7pm — immerses PreK-2 educators in an hour-long session highlighting exciting resources and models they can immediately implement.  It specifically focuses on helping young learners demonstrate the qualities of empathy, perseverance, and other behaviors that those in PreK-2 classrooms will readily recognize.
PBS will provide a certificate of attendance for this PD event.  Register here.