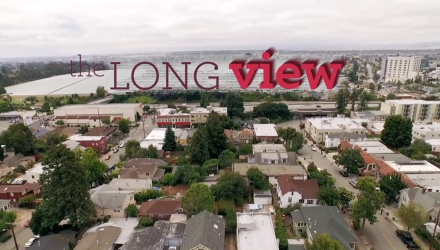 WGBY recently aired the documentary, The Long View, the story of two Oakland high schools and their community of students, families, and teachers.  Filmmaker Susan Zeig describes common threads that can unite viewers:  "the importance of community participation, impact of inequitable funding, need for greater respect and value for the teaching profession, and the cost of the high turnover among school administrators."
In the film many of our regional educators will recognize the strengths and challenges of urban schools and communities throughout the country as well as the trauma experienced by young people as a result of violence in their communities.  Despite these challenges, the film suggests a path forward through its depiction of sustained community organizing, partnerships between educators and families, and meaningful learning that is connected to students' lives.
You can learn more at The Long View collection created at PBS LearningMedia and at The Long View website.