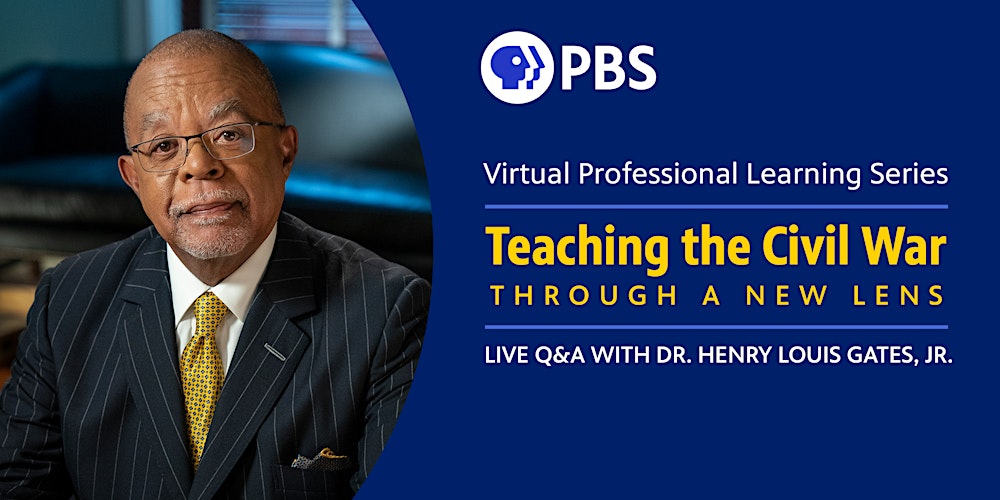 Please join us and spread the word about a live Q & A for teachers on January 15 with Henry Louis Gates, Jr., host of the popular PBS series, Finding Your Roots.  The event at 7:00pm will kick off PBS LearningMedia's virtual learning series about the Civil War.
Henry Louis Gates, Jr.,  Harvard professor and Director of the Hutchins Center for African & African American Research, is also an Emmy Award-winning filmmaker, literary scholar, journalist, cultural critic, and institution builder,
The recipient of fifty-five honorary degrees and numerous prizes, Professor Gates was a member of the first class awarded "genius grants" by the MacArthur Foundation in 1981, and in 1998, he became the first African American scholar to be awarded the National Humanities Medal.
To learn more and register for the event, click here.