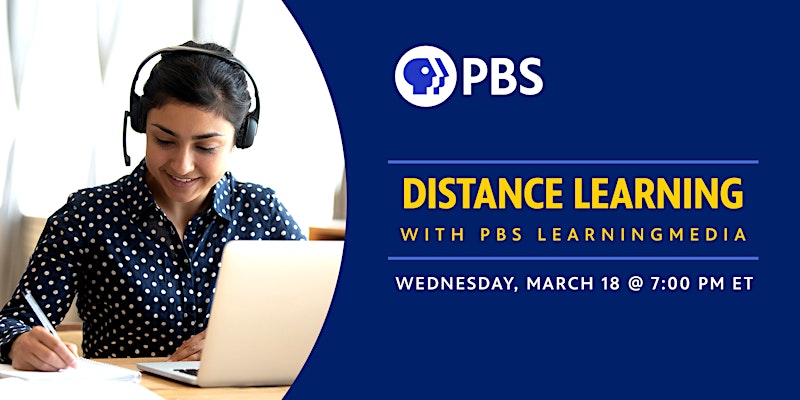 Register for this one-hour virtual event!
Teachers, do you want to hear how PBS Digital Innovator All Star educators support engaging, effective distance learning?
This virtual learning event, hosted by PBS master trainers and educators, will highlight a variety of tips, from student activities to digital tools and PBS LearningMedia hacks. Featuring insights applicable to elementary, middle and high-school classrooms, the session will focus on skills, tips, and techniques you can apply tomorrow to prepare for successful distance learning, whether you're working with your students in person or sharing lessons online. You'll have the opportunity to ask questions in real time, all while testing virtual learning technologies and preparing lessons your students can do in a classroom or from their own living room.
This event is for educators of children of all ages.
You can prepare in advance by sharing your ideas and questions on twitter with the hashtag #PBSTeachersChat.
This is a highly participatory experience, and our goal is to provide tools and hacks to help you set up a digital classroom that works whether your learners are in the same room or a distance away.

You can also find additional relevant content on PBS TeachersLounge blog.