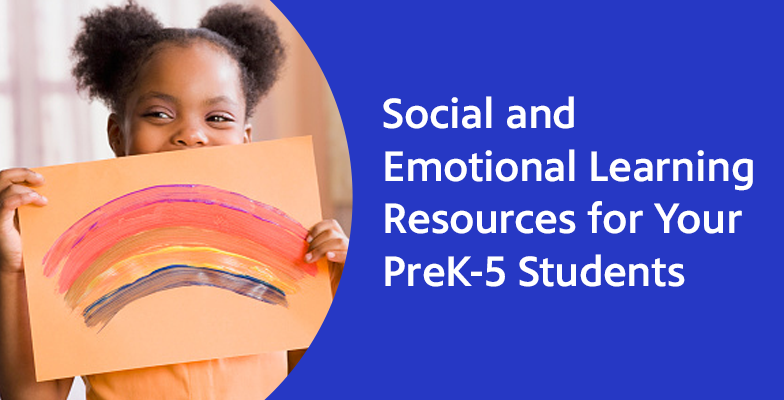 Early educators have long recognized the importance of social and emotional learning (SEL).  With many children experiencing less socialization during the pandemic, PBS resources for social and emotional development can help teachers and parents more than ever to encourage children to develop positive peer and adult interactions and to manage self-expression and inner feelings.
Favorite PBS KIDS characters — like Daniel Tiger, Sesame Street friends, Arthur and Clifford — teach lessons on confronting fears, working together as a team, and welcoming a new member to a family.  Kindness (and other appropriate social behaviors) as well as social problem solving, self awareness, and empathy are also explored in Preschool Social and Emotional Development resources at PBS LearningMedia..
Also, when you click on these subjects along the SEL Collection side-bar, you'll find many more resources:  Self Awareness / Social Awareness / Self Management / Responsible Decision Making / Relationship Skills / Moral Functioning.